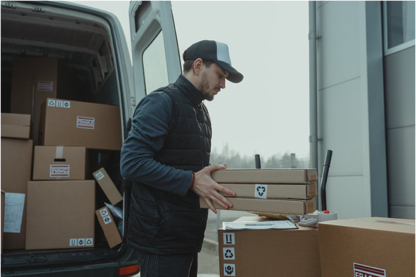 Less than truckload freight, commonly known as LTL transportation, is generally the act of moving freight that is relatively small. Less than truckload shipping is the reverse of full truckload shipment (FTL), which entails transporting big or considerable freight.
How Does LTL Work?
The basic concept of LTL freight shipments is that they combine partial loads to form whole multi-stop truckloads, which is extremely efficient. Shipping rates are determined by the amount of space required, the type of things being delivered, and the distance between the collection and final locations.
LTL freight can be transported in a variety of ways, including normal, expedited, and guaranteed. Shipping LTL freight can also be done with the addition of unique services.
Benefits of LTL Freight
Shipping can be quite pricey. Many small businesses are making the conversion to less-than-truckload (LTL) shipping in an effort to boost their bottom line. Find out how LTL shipping can help small businesses save money while simplifying logistics.
• Cost-Effectiveness
One of the primary benefits of choosing an LTL shipper is that deliveries are transported for a part of the expense of hiring a complete vehicle for exclusive transportation. When you use LTL freight, a single freight vehicle is used to transport shipments from many enterprises.
Since just a portion of the transportation cost is paid by each shipper, Many LTL shipping businesses additionally provide additional services that aren't typically available from FTL carriers. Smaller businesses that can't afford FTL shipping can now make use of LTL shipping, which benefits shipping companies by expanding their customer base.
• Road Freight
A rising number of companies are making it a priority to operate in an environmentally friendly manner. When you take into account the current global warming and climate change, you'll have a hard time finding environmentally beneficial alternatives.
When it refers to freight, LTL is among the most eco-friendly options. LTL reduces the amount of gasoline and trucks needed for shipping, which helps transportation companies go greener. So, if you're looking for an easy way to reduce your shipments' impact on the environment, think about employing LTL freight transportation.
• Tracking and Tracing
You can easily track and trace LTL shipping if you have a lot of regular shipments. For decades, the LTL business has made the location of shipments readily apparent. You and your clients can keep an eye on your deliveries at all times, thanks to top-of-the-line tracking solutions. Your shipment's current status and destination can be seen at any time, even from a mobile device.
Final Thoughts
It is common for people to choose LTL shipping for several reasons, such as to reduce shipping prices or to request specialized shipping service alternatives. Collaborating with an LTL shipping carrier, such as trucking freight services, provides you with access to the most up-to-date tracking technology, professional experience, and a choice of alternative shipping options.
Contact trucking freight services today to learn more about how LTL shipping can help you optimize your logistics and enhance the efficiency of your business operations.