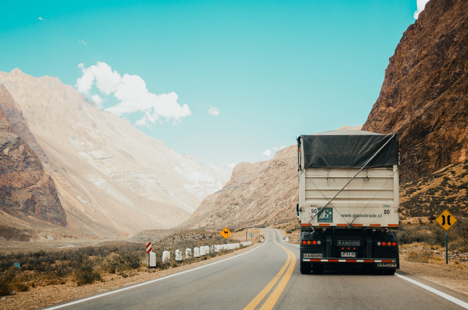 Anyone who owns or is employed in the supply chain industry or courier service companies understands the importance of road freight transport and shipping. They would also know how costly it can be, so they are always searching for cheaper options to get their goods delivered. The two options that provide cheaper alternatives are full truckload shipping and less than truckload shipping
What Is Less Than Truck Load Shipping?
When the bulk of the freight does not require the entire capacity of the truck, it is known as less than truckload shipping. In this shipping method, you are paying for a little more than the weight and volume of your goods. This is a cheaper alternative for shipping when the size of your shipment is small.
This allows flexibility to rent as much space in a truck as your shipment requires and share it with other shippers' orders. This is a cost-effective and simple solution for business owners who deal in small-sized products such as stationery items including pens, safety pins, etc. such items take up a small amount of space despite their large quantity.
What Is Full Truckload Shipping?
When the entire capacity of the truck is occupied, it is known as full truckload shipping. It contains only the shipment goods of one shipper whether or not it fills the entire capacity of the truck. Before booking a full truck, you should check to make sure there won't be any unused space going to waste. When your shipment is large enough, sometimes it is wise to book a full truckload shipping rather than booking less than truckload shipping.
Advantages of Full Truckload Shipping
• The advantage of getting a full truck is that it will follow your schedule when you need the arrival and departure of shipments.
• A full truck will not make an extra stop in between and will go straight to its consignee's address. In less than truckload shipping, the truck stops at the distribution center for sorting.
• Shipments of fragile items are possible in full truckload shipping
• Full truckload shipping allows maintaining a specific temperature for those items that require it
• Also suitable for time-sensitive shipments.
The disadvantage of full truckload shipping is you have to pay for the entire truck whether or not your goods fill its capacity.
Advantages of Less than Truck Load Shipping
• More flexibility
• More cost-effective
It is important to discuss the date of shipping and delivery with your shipping partner so that you can rent the truck on the same day. As with LTL shipments, a schedule has to be followed as other shipments are also present in the truck
In Conclusion
Depending on the size, weight, and nature of your goods and how soon they need to be delivered, you can decide the best shipment option. Trucking Freight Services provides an excellent service that caters to all your shipping needs. Operating worldwide and guarantees efficient, affordable services to all its customers.