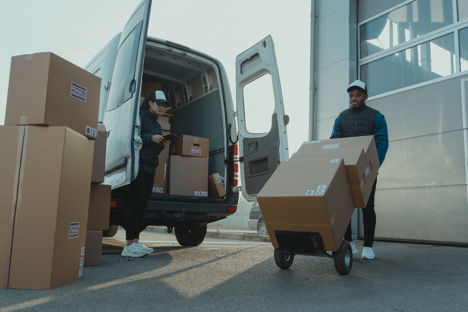 As the name suggests, LTL or less-than-truckload shipping means that the freight carried by truck in this method of transport is less as compated to a full truckload. This is ideal for small businesses and those that don't have large volumes of merchandise but still require shipping and transport. Many small businesses benefit from this method of road transport.
Saves Money
LTL shipping allows you to pay a little more than the weight and volume of the amount of your shipment rather than having to pay the rent of the entire truck. In less-than-truckload shipping lets you customize your freight, and you don't have to pay for the unused space. The rest of the space is taken up by cargo that belongs to other shippers, and you are sharing the rent of the truck with other shippers.
Saves Warehouse Space
Since less-than-truckload shipping doesn't require the entire truck to be filled, you don't need to wait for piles and piles of cargo to fill up in your warehouse until it's time to ship. You can ship your desired amount allowing your warehouse to be freed up of space. Or you can invest in a smaller warehouse and save up on warehouse costs.
Reduces Emissions
More less-than-truckload shipping services mean fewer trucks that are not full to capacity are roaming around on the streets, reducing the amount of smoke in the sky. This is more environmentally friendly.
Reliable and Easy
The entire process is quite simple and to the point. Any business or company can benefit from this method, especially small businesses that don't have a lot of inventory or merchandise. LTL companies keep track of your shipments constantly so you can rest assured that your goods are safe and you know exactly how far they are from their destination.
More Options
Less-than-truckload shipping provides additional options such as freeze protection, inside delivery and pick up, and special handling. Some of these options are not available in other methods of transport and depending on your merchandise you can choose which option suits you best
More Security
LTL shipment handlers take excellent care when handling shipments as they have smaller items to take care of, and they devote more time and attention to carefully handling the goods. All items are packaged securely in individual pallets and crates, and the drivers are instructed to drive carefully over potholes to be extra careful with fragile items.
To Wrap It Up
LTL shipping is an excellent option for small businesses, and it can easily be your go-to method if you have merchandise that is not in a large amount. It is cost-effective, quick, reliable, and uncomplicated. Due to its success rate and flexibility options, many small businesses and startups benefit from LTL shipping.
If you are looking for the best freight transport service for your business, whether big or small, don't hesitate to contact Trucking Freight Services. This company provides an excellent service that caters to all your shipping-related needs. Operating worldwide and guarantees efficient, affordable services to all its customers.