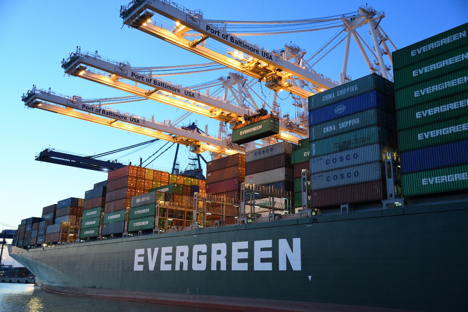 Aside from the fact that they're different, Interstate and Intrastate have separate functions that must be distinguished from one another.
Major highways and freeways that span state borders are referred to as interstate. Dwight D. Eisenhower created the national highway system in 1956, which includes the interstates. Intrastate highways, on the other hand, don't cross state lines.
Here is everything you need to know about the differences between interstate and intrastate:
What Is the Difference between Interstate and Intrastate?
The difference between intrastate and interstate shipping is important because the laws that regulate the driver, the vehicle, and the corporation are different in interstate and intrastate trucking, so are the regulating agencies.
As a truck driver, identifying which rules apply to your situation is essential to ensuring your compliance with the appropriate regulations.
Regulations for Interstate Trucking
This method allows you to run cargoes more freely throughout various states, but it also comes with a slew of additional rules and regulations that drivers must follow in order to maintain their independence.
In terms of licenses and permits, you will have to obtain both an MC number from the Federal Motor Carrier Safety Regulations (FMCSR) and a USDOT license from the Office of Transportation in order to be legally permitted to operate with interstate operating authorization.
Regulations for Intrastate Trucking
Intrastate trucking is the polar opposite of interstate trucking in that the operations are simpler because you will be delivering your loads within the confines of a single state rather than across state lines.
Given the fact that you will only need to operate inside one state, you will be permitted to operate without a motor carrier number or interstate authority from the Federal Motor Carrier Safety Administration if you meet the requirements.
Consequently, you would be free to operate your firm solely under the jurisdiction of your DOT number.
If you choose either option, you will have to check with the Department of Transportation to see what additional classes you will be needed to carry for your unique type of business.
Moreover, if you will be transporting cargo containing hazardous items, you will be required to comply with federal motor carrier safety rules in addition to the regulations set forth by the Motor Carrier Safety Administration and the Department of Transportation.
How to Shift from Intrastate to Interstate Trucking?
When you move from an intrastate to an interstate location, you are transitioning from state guidelines to federal regulations. Because some states have standards that are similar to those of the FMCSA, while others do not, the process will differ slightly from one state to the next.
You can transition your logistics company from an intrastate to an interstate operation by following the FMCSA's regulations rather than those of your state. You'll require your trucking license, and you should also apply for any additional registrations that may be required.
Final Thoughts
So these are basic differences between intrastate trucking and interstate trucking.
Interstate travel often refers to traveling through many states, whereas intrastate travel refers to traveling within a single state.
Businesses engaged in interstate trucking must ensure that they are properly registered, including obtaining a USDOT number, an MC number, and so on. However, firms operating within a state must ensure that they are properly registered and established as well.