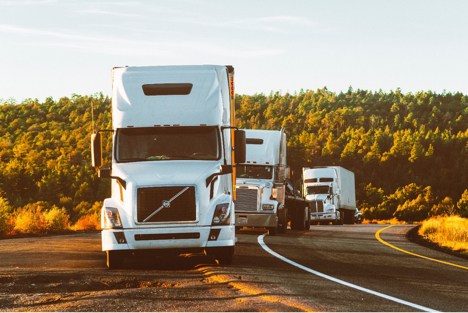 Truckers play a critical role in the economy of the United States. The trucking business employs about 6% of all full-time workers in the United States and transports 71% of all freight.
The industry generates one hundred billion dollars in annual income. It connects producers and consumers of everything from gallons of petroleum to milk to a key lifeline.
What Is Commercial Trucking?
Corporations move products across the state and country lines using trucks in the commercial trucking industry. The United States has a large number of commercial trucking businesses.
Tractor-trailers are used to deliver goods by these businesses. They employ truck drivers and others in distribution centers and logistics.
High-volume shippers earn discounts on their services offered to all customers.
Facts about Commercial Trucking
1. Truckers Have Their Own Community
It is not an easy life being a trucker. That is why truckers may rely on their friends to aid them when they need it most. Support may come in many forms, whether it is a helping hand to replace a flat tire, encouragement, or a listening ear.
For truckers, it's like a family.
2. Almost Three-Quarters of the Country's Freight Is Transported by Trucking
Nowadays, freight is transported not just by commercial vehicles but also by various other means. Several planes and trains are capable of doing the same.
Nevertheless, the commercial trucking business transports a greater volume of goods than all other sectors. It transports around 10 billion tons of freight every year, which is approximately 72 percent of all freight handled.
There's a good chance that a shortage of truck drivers is to blame for recent supply chain problems in the United States. Commercial truck drivers are in short supply at the time. Some firms have been unable to transfer their goods swiftly enough.
3. Many Analysts Believe That the Trucking Sector Needs to Add 900,000 More Drivers to Its Workforce
The American Trucking Association said in 2018 that the industry needs to acquire about 900,000 additional drivers to satisfy the increasing demands placed on the sector.
However, the current situation in the sector is not universally accepted. In a report released earlier this year, the Bureau of Labor Statistics stated the apparent lack of drivers may be exaggerated by people.
4. There's a Shortage of Truck Drivers
Truck drivers in the United States are, on average, 55 years old. They plan to retire shortly, and there are not many people who can step in to replace them. There are several reasons for this problem, and it has to be handled immediately and urgently.
With a 2018 market value of $796.7 billion, trucking accounts for most overland freight transport in the United States. 928,000 U.S.-based truck drivers were engaged at the time, far fewer than was required by the country's road freight business.
Final Thoughts
You're likely to encounter more than a handful of truck drivers on the highways on any given day. Many people no longer even notice them, despite their enormous size.
Commercial trucking is always willing to pitch in and do its part to keep goods in the United States flowing. To help it succeed, you should consider becoming a member of the trucking community.
Trucking freight services are your best choice if you want your items delivered quickly and safely. When it comes to providing safe and timely service, we have a proven track record. Contact now to learn more about our trucking services.