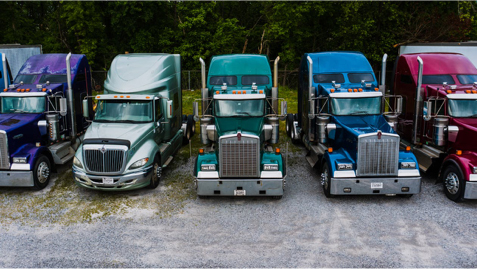 When relocating to a new house, it's critical to think about how you'll transport all of your goods and valuables.
Choosing a home to live in, bidding your goodbyes to loved ones, and packing up your stuff may quickly become a daunting task.
The fact is, you don't have to do it all alone. If you're planning a long-distance relocation, consider hiring a moving company to help you out.
Here are a few benefits of hiring a professional cross country moving company:
They are Reliable
Choosing a professional moving company ensures dependability and transparency. Moving with the help of relatives or friends can be difficult because they may be unable to arrive when you need them or may have to cancel at the last minute.
To ensure that your belongings are adequately protected, you can count on a punctual start time with expert movers, who are well-equipped and well-qualified for a wide range of moving activities.
They are Cost-Effective
Hiring expert movers not only saves you time, but also keeps your moving costs in check. To us, that sounds like a great deal. Additionally, you would not have to waste time scurrying from one place to another to do your tasks.
Many consumers have found that using professional movers saves them money over doing the purchasing and relocating themselves, both of which can result in significant out-of-pocket expenses for the mover.
They Provide Packaging Services
Cross-country movers provide packaging services to protect the safety of your belongings during transit.
There is no need for you to go through the tedious and stressful procedure of selecting packaging materials, packing the goods, and transporting them. The moving company will take care of everything.
Everything is packed and cleared by professionals, ensuring that nothing is left around. There is no need for you to be concerned about the safety of your belongings, as the moving company takes great care of them all.
They Help with Heavy Lifting
All of the heavy lifting is taken care of for you when you choose a cross-country moving company. Your belongings, both those you packed and those they handled for you, will be removed from your home and loaded into the moving truck.
To transfer your belongings across the country, they may next relocate the contents from a smaller moving vehicle into a bigger commercial truck.
They'll Provide You Moving Insurance
A financial safety net is a must when you're shipping thousands of dollars' worth of personal belongings over hundreds of miles.
A long-distance trucking company will provide exactly that. Professional movers are required by law to give you liability insurance, which you can choose to increase.
Final Thoughts
Contact Trucking and Freight Services if you want to save time and money in the long run. So you don't have to waste time hauling about all of your stuff when you could be doing other things more usefully.
If you're relocating to a new location and seeking the best movers, get in touch with us right away for a free estimate!