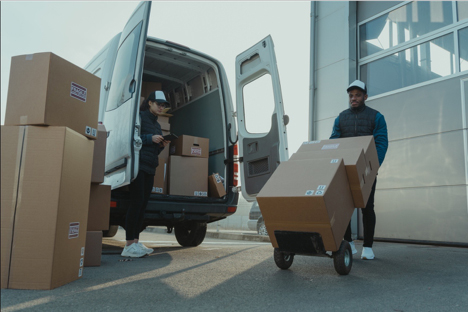 Moving from one place to another can be a very tiring task; everything happens at once, there are so many responsibilities to fulfill, and so many things to take care of!
Moving between states is more manageable than moving across countries; the latter doubles the excitement as well as stress. That's why hiring a cross-country moving company can be beneficial.
Benefits of Hiring a Cross Country Moving Company
Moving across the country is a task that you can accomplish on your own, but a reliable moving company can make this daunting task a lot easier for you.
1. Prevents Injuries
The last thing that you want while you are moving is an injury, and that's why it's a good idea to hire a professional moving company to help you in cross-country moving and minimize your chances of injuries.
These expert companies have the technology and gear to safely transfer goods from one place to another without harming the goods or anyone else.
2. Saves Times
Cross country moving is time-consuming; it can take weeks or maybe more to get everything ready and to move everything to a new country, but not for a moving company.
With the help of a moving company, you can spend your time at your old place with your family, friends, and neighbors; instead of stressing and worrying, you can spend your last days visiting your favorite sites and dining at your favorite restaurants.
3. Provides Efficiency
A cross-country moving company provides more efficiency than local movers. Even if local movers offer many benefits, they are not the best option when it comes to long-distance moving.
As a result, if you want to move across the country, you may wish to hire a cross-country moving company to provide you with better services.
4. Eliminates Risk
When you are moving from one place to another, there are a lot of risks involved, items like ceramics and glass can fall and break, and electronics can stop functioning.
One other thing to think about is the damage moving can cause to walls and floors in your old and new place. A moving company may be able to eliminate that risk because they are professionals who have been taught the necessary skills to avoid any potential damages.
5. Provides Affordability
It can be a little tricky and a lot more expensive if you choose to move your items cross country by yourself because it can result in numerous trips. Still, a cross-country moving company can transport everything in one go, making them cost-effective and affordable.
Final advice
These are just a few of the many benefits of hiring a cross-country moving company. Trucking freight services is a well-known cross country moving company. Contact them now because they ensure that your move is free of stress and as smooth as can be!