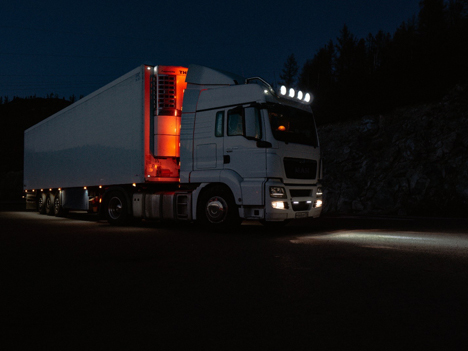 The acronyms for full truckload and less-than-truckload shipping are easily confused when you hear them while trying to identify which one is suitable for your unique needs. Goods are transported via truckload (TL or FTL) and LTL in the freight business.
Your shipment's weight and size are two of the most important factors to consider when deciding on the best transportation option.
What Is LTL Shipping?
LTL is referred to as less than truckload freight. In the case of LTL, several LTL deliveries are bundled into a single vehicle and loaded for maximum efficiency.
If you have a cargo smaller than 14 linear feet in length, this is an excellent alternative because it maximizes the available space. Small companies might benefit from this by having their shipping costs reduced.
What Is FTL Shipping?
FTL is referred to as full truckload freight. Due to the size and weight of the goods being transported, FTL shipping has become increasingly popular to transport huge packages.
FTL means that your freight is the only freight going on a single truck. Therefore, you could enjoy complete truckload exclusivity.
No matter how much room is available, you may still reserve the vehicle's total capacity. You may rest assured that your items will never be lost or mixed up with those of other people.
Difference between LTL and FTL Shipping
FTL and LTL transfer your shipment or freight over the road, which is the only thing they have in common. Here are a few differences between LTL and FTL shipping:
1. Cost
When shipping a few pallets at a time, LTL is the most cost-effective option since you only pay for the space you use rather than the entire truck's capacity.
Less-than-truckload shipping companies protect your pallets by loading them with other things headed to the same destination.
Full truckload transport, or FTL, is more expensive than LTL shipping since it requires the entire vehicle to be reserved.
2. Time Spent in Transit
When a shipment is picked up at the point of departure, the time it takes to be delivered is known as transit time.
Because an LTL truck is required to carry numerous shipments, a cargo will not arrive at its final destination if it is less than a full truckload.
LTL freight shipment delivery times may differ from what is predicted. When it comes to picking up a package from the appointed location, the LTL drivers don't have a set time to arrive.
Because the FTL truck carries only items from one shipper, the arrival time is known in advance. After receiving the consignment, the truck immediately travels to its destination and arrives on time.
The pick-up time for a full truckload service is usually predetermined.
3. Product Security
Before delivery, your items may be loaded and unloaded many times to accommodate the loading of cargo from other shippers in a less-than-full shipping container.
If your items are delicate or sensitive, this might lead to significant damage due to increased handling and exposure.
FTL freight shippers can ensure the package's total safety because the vehicle is sealed once the shipment is loaded, and the driver drives immediately to the destination.
Final Thoughts
If you use the correct delivery method, you will save time and money. If you require LTL or FTL shipping services, Trucking Freight Services is the only company you need to contact. Contact us today!